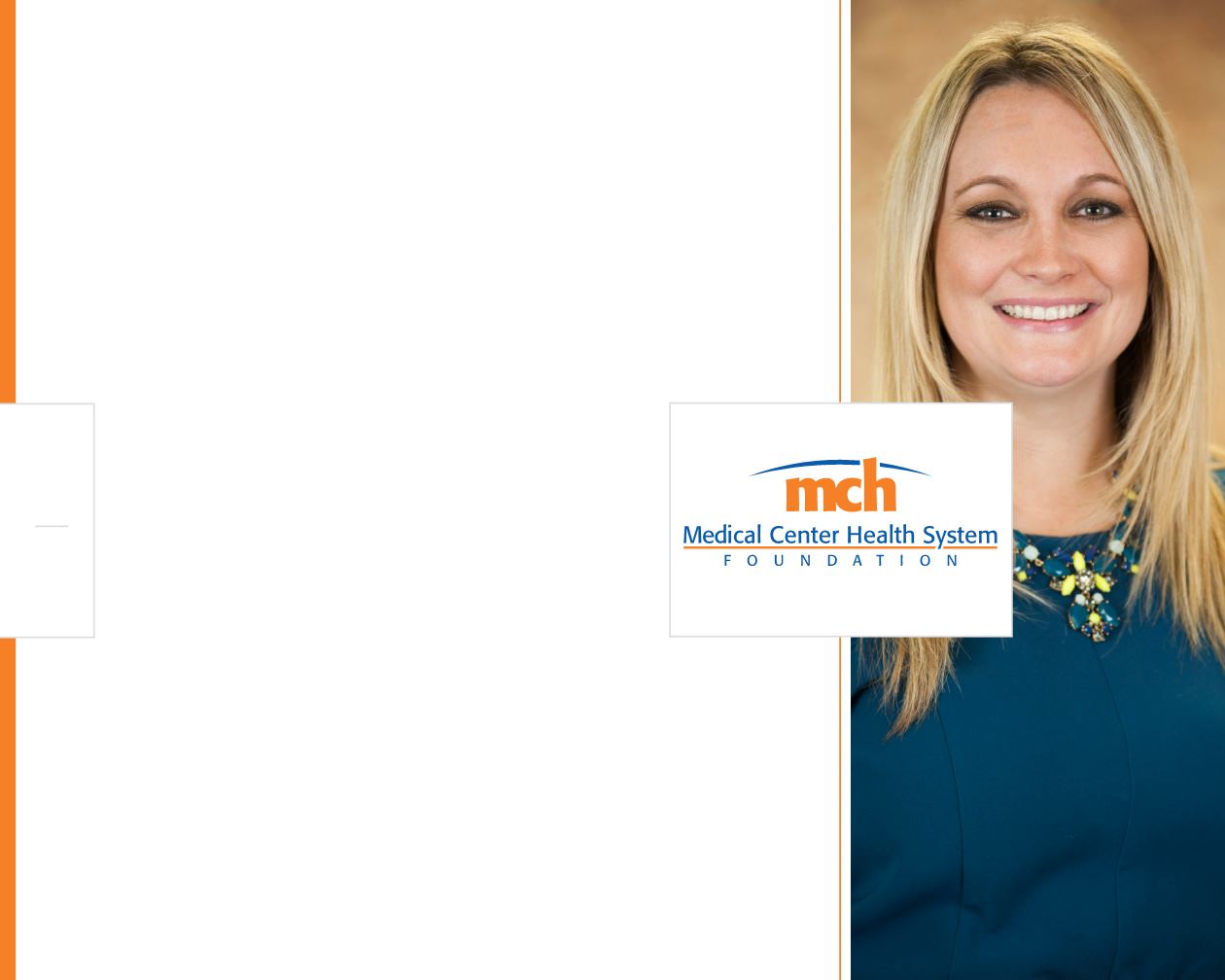 12
ANNUAL
REPORT
2014
MCHS FOUNDATION
|
|
|
|
The Medical Center Health System Foundation
supports the MCHS mission through philanthropy
and volunteerism. Formed in 2011, the MCHS
Foundation has already cultivated donations
that have been invested into new equipment,
programs, and services for MCHS patients and
family members. These generous donations help
ensure the future of healthcare excellence for our
community members.
MCHS FoundationMission - "Through philanthropy
and volunteerism, the Medical Center Health
System Foundation supports the mission of
Medical Center Health System toward providing
quality healthcare, education, and outreach to all
residents of the Permian Basin."
Every dollar makes a difference in patients' lives.
During 2014, the Foundation raised
$371,877
.
Programs benefiting from these donations
include:
• Stroke Support
• Patient Navigation
• Palliative Care
• Funding for the Louise and Clay
Wood Simulation Center
• Friends of Nursing
• Cancer Care
• Nurse Training
• Physical Therapist Training
• Speech Pathologist Training
• Neonatal Intensive Care Unit
BOARD OF DIRECTORS
David Boutin, President
Reneé Henderson Earls,
Vice President
Wayne Boring,
CMN Council
Chair
Mike George,
Member-at-Large
Delma Abalos
Pat Canty
Robert Chappell,
M.D.
Frank Deaderick
Dan Hollmann
Abdul Kadir, M.D.
Betsy Triplett-Hurt
Bridgette Meyers,
Executive Director
The future focus for theMCHS Foundation
is a $2.6 million funding commitment for
the renovation of the MCH Pediatric Unit.
Bridgette Meyers,
Executive Director