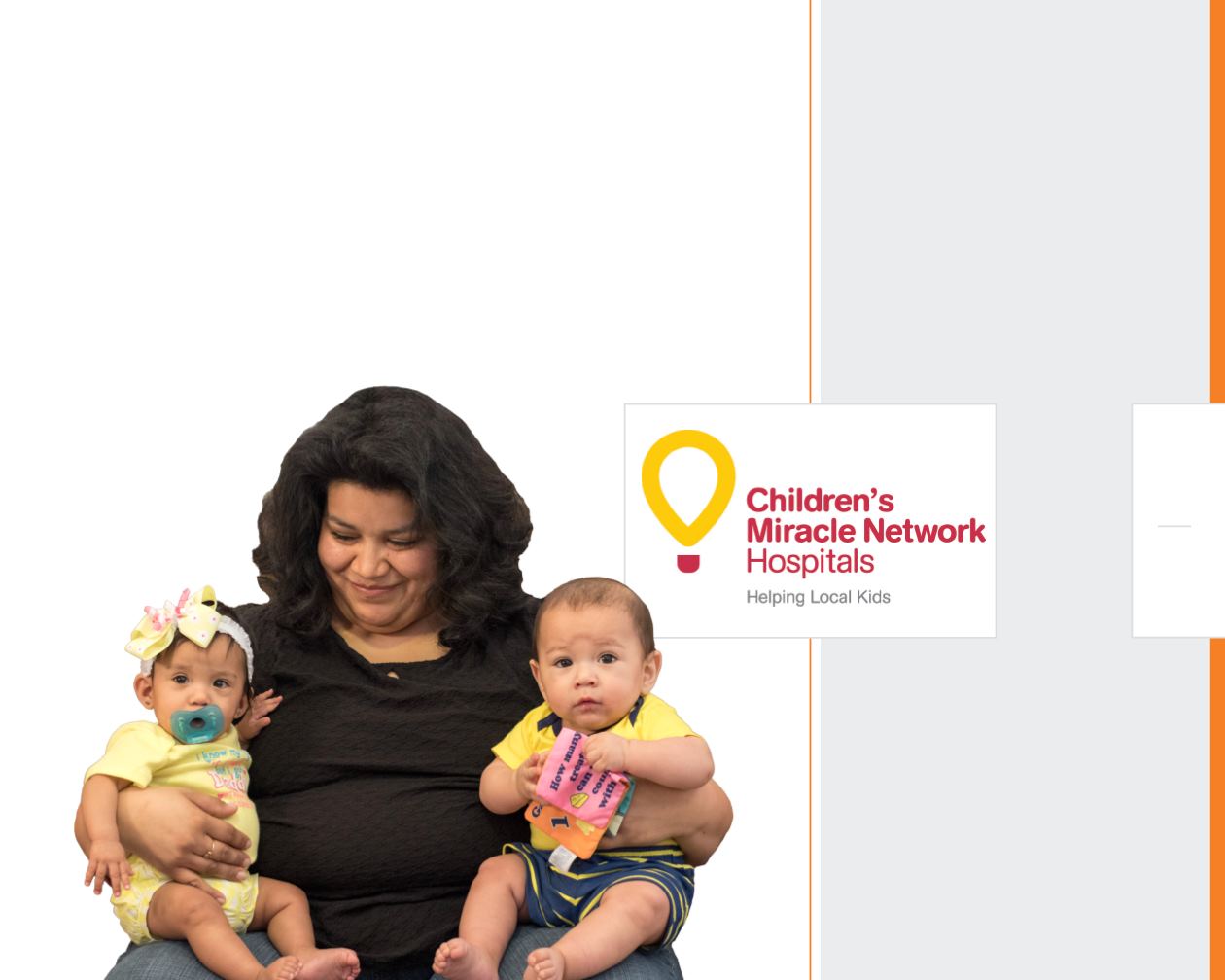 13
ANNUAL
REPORT
2014
CHILDREN'S MIRACLE NETWORK
|
|
|
|
Since 1983, Children's Miracle Network Hospitals
organization has raised more than $5 billion—most of
it $1 at a time—for 170 children's hospitals across the
United States and Canada. Donations have gone to
support research and training, purchase equipment,
and pay for uncompensated care, all to save and
improve the lives of as many children as possible
right in the communities in which the money is
raised.
The Children's Miracle Network at MCH has raised
more than $7 million since it began in 1987. These
donations have stayed in this area to
purchase medical equipment, educate
staff and promote awareness of
programs that benefit children
in the 19 county region
surrounding MCHS.
Together we save kids' lives.
Veronica Estrada, has become very familiar with
Children's Miracle Network at MCH when she
had her twins at just 29 weeks in June 2014. The
twins were born weighing 1lb, 5ozs and 2lbs, 1oz.
"The Nurses always made me feel
comfortable. I'm still in contact with
many of them. It was hard. There was
a lot of faith and prayer, but they're my
miracle babies and I wouldn't trade them
for anything in the world."
- Veronica Estrada
CMN COUNCIL MEMBERS
Wayne Boring,
CMN Council President
Kathy McIntyre,
Community Representative
Robert Bennett, M.D.
Jay Hendricks
Keri Burroughs,
Children's Miracle Network
Hospitals Coordinator