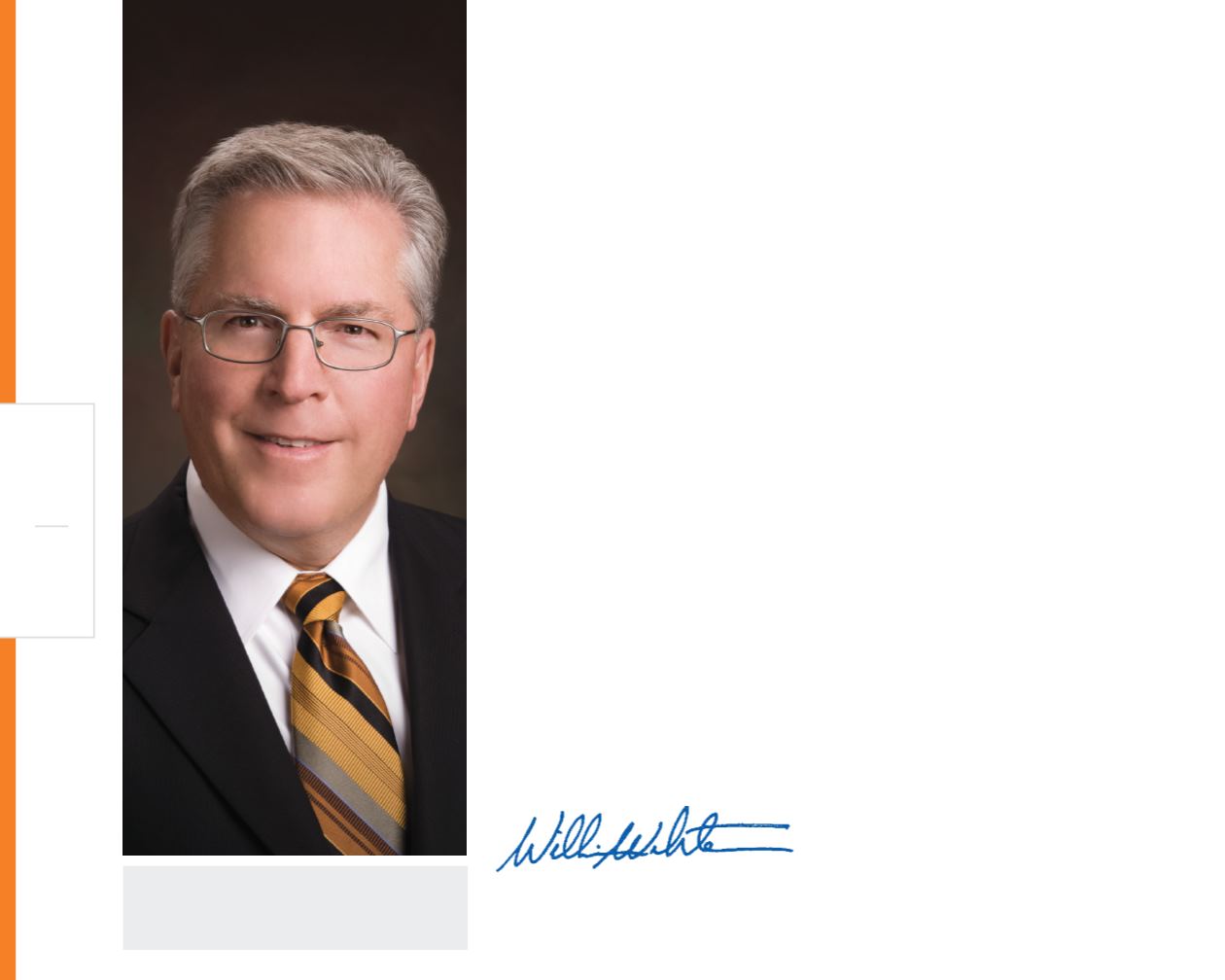 4
ANNUAL
REPORT
2014
FROM THE CEO
|
|
|
|
The last year has been a roller-coaster for the Odessa/Midland area with oil prices going from a
record high in June 2014 to half the price per barrel only a few months later. While we have seen the
ups and downs over the last year, Medical Center Health System has continued to expand services
to provide affordable, high-quality healthcare for the region.
As the only Level II Trauma Center in the Permian Basin, Medical Center Hospital is ready to handle
most any emergency. Last year Medical Center Hospital cared for 53,508 patients in our Emergency
Department and we have continued to see an increase in industrial and auto accidents.
With a focus on providing convenient, affordable healthcare, we have expanded access to care
by constructing new primary clinics throughout the greater Odessa area. In September 2014, we
opened two primary care centers: the MCH Center for Primary Care – West University, located on the
corner of West University and FM 1936 and the MCH Center for Primary Care – JBS Parkway, located
on JBS Parkway, south of Nimitz Junior High. With the opening of these two new clinics, MCHS now
provides care at four Urgent Care clinic locations, two Clinics at Walmart locations, two Family Health
Clinics and the Ronald McDonald Care Mobile.
Over the last year, we have also coordinated efforts to encourage health and wellness in Ector
County. Ector County ranks 208 out of 237 Texas counties when it comes to health behaviors, with
obesity affecting one in three residents. To make a difference in these numbers, Medical Center
Health System has developed multiple Community Health programs to encourage Ector County
residents to get up and move, focus on healthy eating and understand the best healthcare options.
We spearheaded programs such as the Faith & Health Network with staff and volunteers working
with close to 1,000 individuals in 15 congregations. We also started the Odessa, Texas Farmers
Market which brings dozens of local growers together in a fun atmosphere on the Medical Center
Hospital campus to sell fruit, vegetables, eggs, local honey, homemade jelly, grass-fed beef and other
local treats.
The Permian Basin has been built on resilience, hard work and dedication, and we have provided
the healthcare foundation for the last 65 years. You can count on Medical Center Health System to
help you live a healthier life, answer questions about your options and hold your hand through a
healthcare crisis. We're your one source for health.
William Webster, FACHE
Medical Center Health System
Chief Executive Officer